Seaton Web Design based in Nottingham was founded by Bradley Seaton, who still manages every single project that comes through our door. We strive to provide our clients with visually beautiful online experiences. Our websites don't just look pretty though! They are also powerful marketing tools that will help you increase sales and grow your businesses online.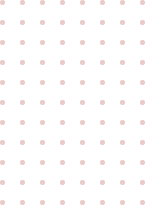 We have a very high expectation of our service to our customers.
Our decisions during the design process will always be made with your businesses best interest at heart.
We make sure that we stick to our initial timescale to not disrupt your businesses scechdule.
We are always available to our clients and make sure they are involved in the design process.
Our reviews speak for themselves.
The website we got from Bradley was amazing, good customer service and helped us through everything amazing web designer highly recommend
Good value very responsive professional web designer 👌
Built us a great website does the job I wanted perfectly. Very professional and found out exactly what I needed and provided it at a great price. Would 100% recommend
We are 100% open and honest about our design process, so you know exactly what to expect!
The first stage is always key. We lay out a plan for your business online including website design, colour schemes, competitors and much more
After your initial phone call our talented developers begin designing your custom website to your specification. We aim to have this process done within 1-2 weeks.
Once the initial design has been completed you will review the website and tell us everything you want changed/edited. This ensures your satisfaction as you can get the site exactly how you want.
Anytime after the launch of the website we are on hand to provide maintenance and offer support for editing the site.